Strata build relationship with CCTV Surveillance
Comments Off on Strata build relationship with CCTV Surveillance
---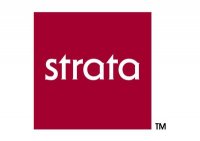 Doncaster-based Strata Homes Ltd is a contemporary developer of premium houses and apartments in Yorkshire and the Midlands. It constructs residential homes in locations including Derby, Leicester, Doncaster and Sheffield. The firm employs 150 people across its multiple sites, with around 75 in its homes division. Contracts manager Stuart Alderson explained why the company employed the services of CCTV Surveillance Ltd: "Building on brown field and run-down sites in the Midlands, we knew there would be security issues," he said.
In this case the system of CCTV cameras was a 'legacy' or 'follow-through' project, where CCTV Surveillance Ltd took over the set-up from a previous company, so there was no tender process whereby quotes were sought from competitor firms. CCTV Surveillance Ltd has installed equipment at Strata's different sites from 2006 onwards, and the firm installs and maintains a huge portfolio of high evidence quality digital CCTV camera and recording systems. We only use the best quality products from the most well-known and regarded manufacturers.
On what he likes most about the system he said: "The CCTV footage goes onto a hard drive, so you can sift through what's been happening and you can instantly review what's going on, so that if there is a problem, you can call the police."
There were no other security products used (which are provided by our parent company Tensor plc), for example the latest biometric fingerprint checking. Mr Alderson said there were no problems with the software installation, but there were a few with the hardware, for example getting cables to where the cameras are.
Various Strata staff had training on individual sites with the equipment, and Mr Alderson gave his verdict to the CCTV Surveillance reporter about the training: "It was very good." He added that he thinks Strata uses the surveillance system to its full potential.
He pointed out that he has never had to call our help desk, but would just call our sales representative Mat Hopwood if he had any problems. Mr Alderson added that the system is "relatively easy" to use.
If there was a way for CCTV Surveillance to improve its service to Strata, he replied: "Reducing the cost of getting the guys out on site. A wireless system is needed for a housing development: a hard-wired system is not the most flexible on housing sites, where you need to move people around very quickly. It's a pain to move the cameras."
To sum up CCTV Surveillance Ltd, Mr Alderson commented: "On an operational level, I've not had a problem. At a site level, it's been very good. The connection with Mat and installation engineer Jon-Paul Anderson has been very good."
______________________________________________________________________________________________________

---